At Randy Colyn Restorations and Rod Shop Inc. we take our job very seriously. We strive to provide our customers with best service and the highest quality workmanship. Below we describe the process of preparing and applying custom paint to your car.
Our Process
Inspect car and all components before disassembly
Disassemble and label all parts
Assess car and parts and determine which parts need replacing or repair
Determine how the car and parts will be stripped-chemical dipping, chemical stripping , sandblasting ,sanding. It is usually a combo of all four.
Once everything is stripped we would decide what metal repairs are needed
We would do the metal repairs and parts replacement as required
Once the metal repairs are done we would clean all the metal and spray with an epoxy coating
Once that dries (over night) we would reassemble the car and start body work
Body work usually takes 4-6 weeks to do a complete car
Once body work is done we spray on 4 coats of a high build polyester putty
Once that is dry we block sand everything down paying special attention to the body lines. We tape off the lines so when we sand we get nice crisp lines. We start with 120 grit and then 220 grit and then 320 grit we guide coat and retape multiple times
We then blow off, remask as required and spray 4 coats of a high quality, high build, full urethane primer
We then block sand again starting with 220 grit then 320 grit then 400 grit guide coating the panels and taping the lines to keep then crisp and straight
We then disassemble the car and spray 4 coats of high quality high build primer on the out side shell and all the parts and edges.
Once that is done the car and parts are in final primer
We would now decide how we would proceed to get the car ready for paint such as what colour is the underneath going to be and what colours would be going on the back sides of the parts.
In order to do the final sand before paint the car and parts are guide coated and wet sanded with 600, 800 grit , 1000 grit, guide coating in between the different grits
Most painting has changed over to water base so it is a very high build product, only two coats of the base coat (colour coat) are usually required and we put 4-5 coats of high build clear coat over the colour coat.
Once the clear has been baked and is dry we start the wet sanding of the clear coat to remove any dust particals and to remove orange peel.
The wet sanding of the clear starts with 800 grit on a hard block then moves up to 1000 grit , 1200 grit, 1500 grit, 2000 grit, 2500 grit. Once that is done the polishing starts using a combo of different pads and compounds
From that point assembly starts usually by putting body panels back on mechical parts, wiring, glass and trim and then the interior . Depending on the job and customer requirements testing and tuning of the car is done prior to delivery.
So as you can see from the above, it can be a very detailed process in restoring a car, there are a lot of little things that are not mentioned in this article and every car and customer receives top quality workmanship as required.
Start painting your dream car today!
Call us today at 905-957-2147 or click to get an estimate.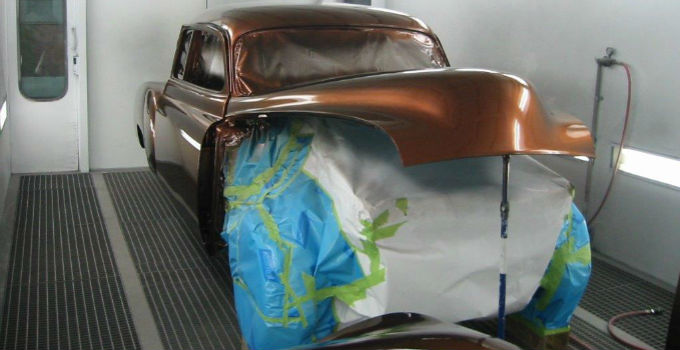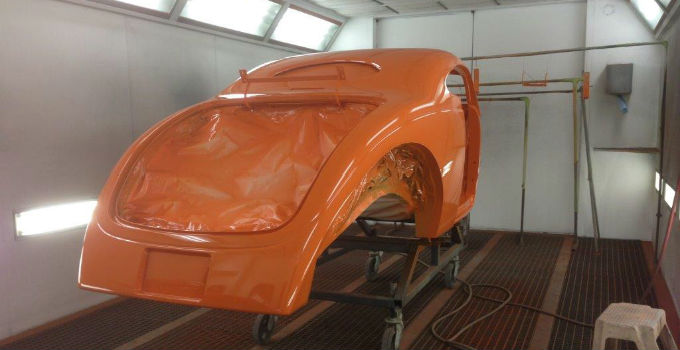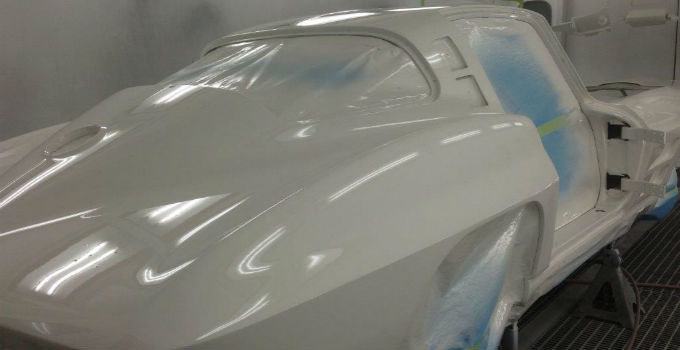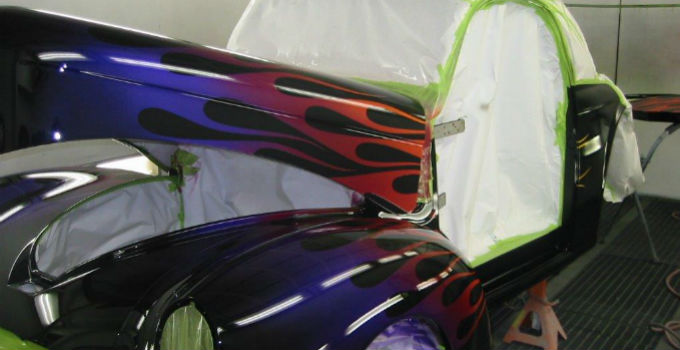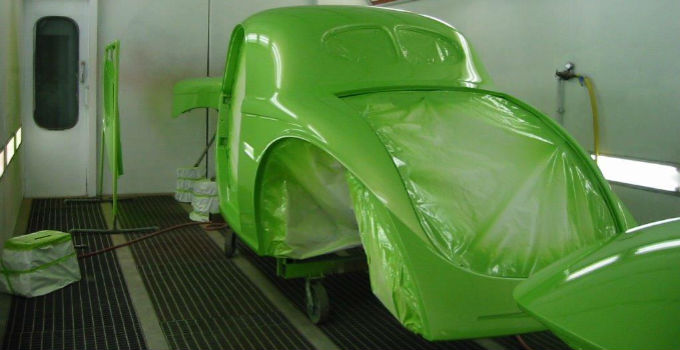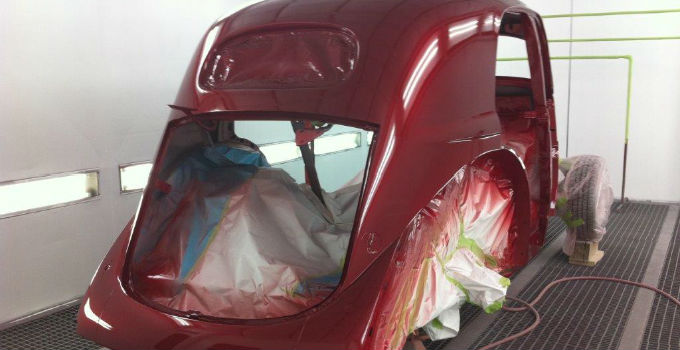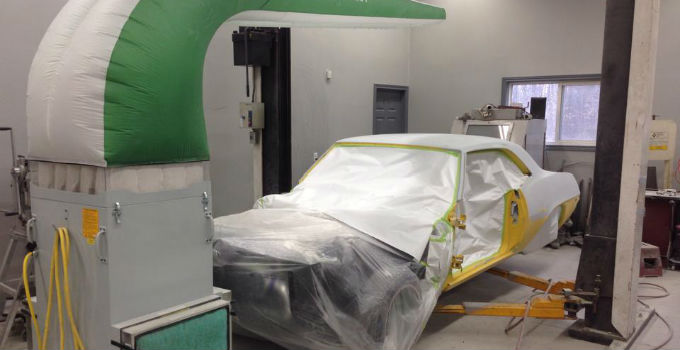 Latest Projects